Running Gitlab Builds with Incredibuild
You can distribute builds in GitLab to accelerate them using Incredibuild.
All of your GitLab builds will now be distributed among your helper agents.
Verifying Build Distribution
You can verify that connected helper agents are participating in the build process during a build in the command prompt. You will see which machine is running each task in parentheses as seen in this example: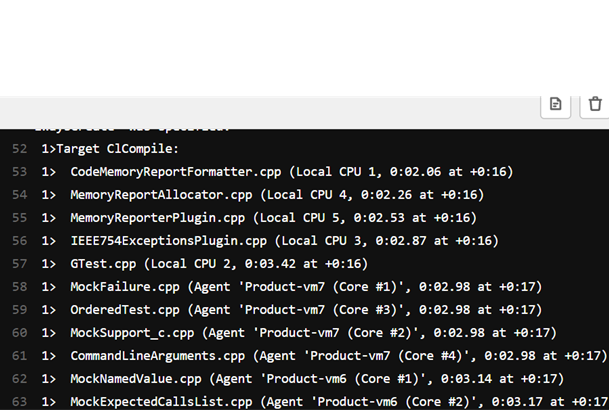 You can also see a visual breakdown of each executed task in the Build Monitor of the agent on your Gitlab Runner machine (the initiator agent).